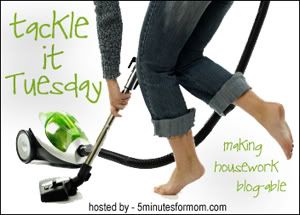 "Hey Cheapo! What are you tackling this week?"
Imagine opening the door of this linen closet and having towels fall to your feet. That is the way it looked before I decided enough is enough. Not only is Cheapo frugal with money, she is also frugal with time and space. It is not necessary to spend more time than needed making your bed; searching for pillowcases that match.
**Frugal Time Tip: Fold your matching pillowcases together - that way you never have to look for 2 that match!**
Do I really need a toddler sleeping bag? No...McFrug Jr. is now 9. Do I really need extra mattress covers? No. A broken electric blanket? Absolutely not! How in the world do those things get stuffed in there? They are all going in the next yard sale! $$
**Donation Tip: If you have extra old blankets or towels that you are planning to throw out, check with your local vet, kennel or humane society first. My local vet takes these items to help keep the animals comfy. (though, an electric blanket may not work since the wires could be chewed on)**
On my adventure of linen closet cleaning, I found this: a box of extra sheers. Hmmm...they surely don't need to be sitting in a box in the back of a closet! Maybe I could get some help with ironing and hanging them in my guest room!
Well...looks like no help from this guy.
Anyway...the intentions were good. The sheers are just too long. I suppose that gives me another tackle for another day - hemming the sheers.
Since the iron was hot and already out, I decided to wash and iron my shower curtain. A small tackle, but one that was badly needed.
**Frugal Tip: A better choice for your pocketbook and the environment - buy fabric shower curtain liners. Though they cost a little more than plastic ones, you will replace them less often. Whenever you feel the need, you just take them down, wash them and rehang! When they've done their duty, you can also reuse them as drop cloths, covers or whatever!**

Be sure to visit more Tackle It Tuesdays!
Be sure to enter the Freebie Deebie Giveaway for a Rain-X Car Care Package!