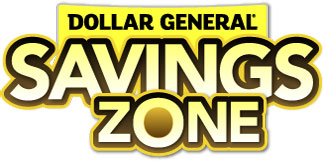 For the past five years, I have lived ONE block away from the Dollar General. Literally...one block...walk down the road, step over the railroad tracks and BINGO, you are there. I walk down there maybe once a month - just to pick up a last minute item or this and that. It wasn't always my first choice in shopping venues, mainly because I didn't know their
coupon policy
. I knew they took newspaper coupons, but once tried an internet printable (IP) and they said they didn't accept them. Sooo...you know how that goes...FORGET YOU!
But...guess what? Recently (April) their corporate policy has changed and they now accept all sorts of coupons. Whoopeee for me!
Guess where I went today?
4 Snuggle 40 ct. sheets:

$8.00 - (4x) $.75 Snuggle Sunday Q's = $5.00 for four

3 Pedigree Dentastix:

$6.00 - (3x) $2.00 Sunday Q's = 3 FREE

3 Carefree Liners:

$3.00 - (3x) $1.00 Sunday Q's = 3 FREE

12 pk Cascade Action Tabs:

$3.00 - $1.00 Mailer = $2.00

4 Reg. Size Suave Deo:

$7.00 - (2x) $3.00/2 Printable Q = $1.00 for four

Suave small Deo:

$1.00 - $.75 Sunday Q = $.25
Total: $28.00
- Coupons: $19.75
Grand Total: $8.25 + $1.98 tax =
$10.23
Have you found any Dollar General deals lately? Link up with a comment. *wink*